To download a Microsoft Word document from a an embedded link on a Google site page first click on the link of the document you want:

A new page will open up. On the upper left hand side click on File -> Download. Your web browser will download the Microsoft Word to your computer: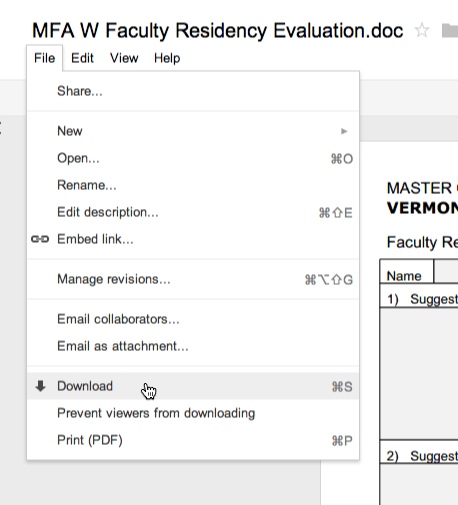 Go to the location of the downloaded file and open it up.
If you have any questions or issues please feel free to contact VCFA IT Department.