You can update your MS Word, MS Excel and PDF files to you Google Drive without having to delete the old copy or change its shared address.
Log into you Google Drive Account and locate the document you want to update.
Put a check mark next to the document.

On the upper bar click on 'More' and then 'Manage revisions….'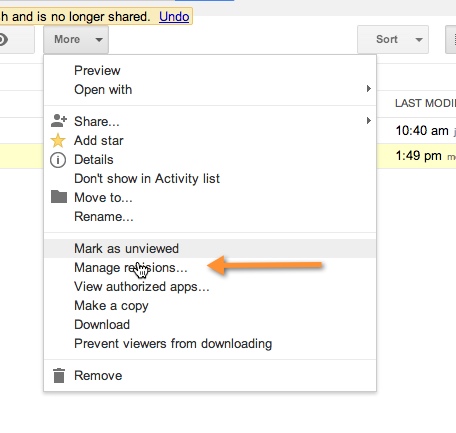 A new window will open up. Click on 'Upload new revision' link.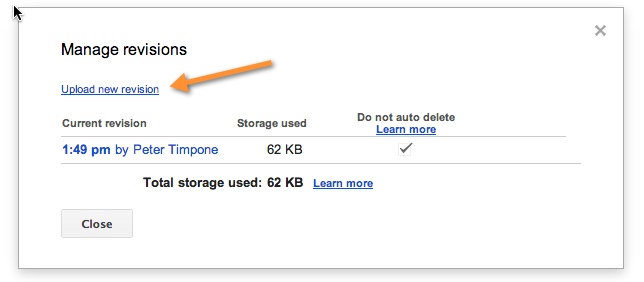 A new window will open up. Pick the revised document and click 'Open'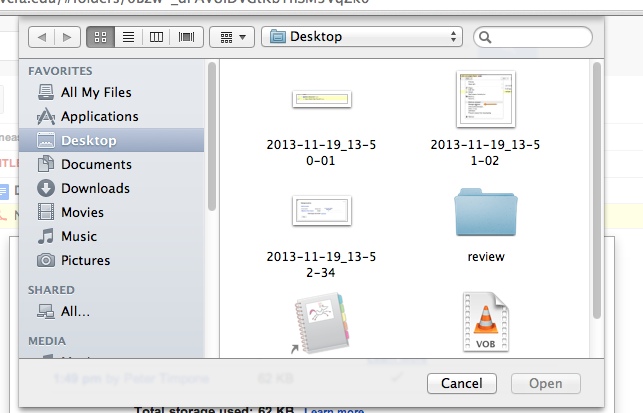 The revised document will upload, replacing the old one AND not impacting the shared address or status of the document.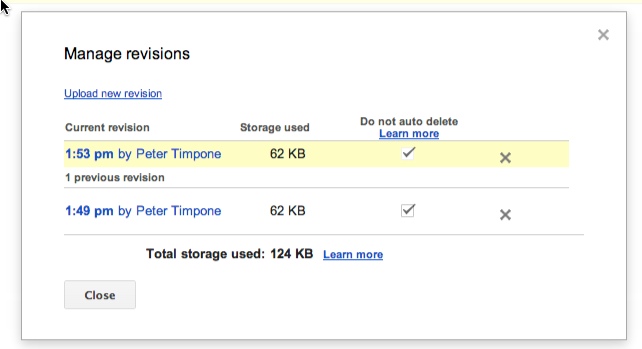 When you are done click the 'Close' button.