With Apple's recent updates to its OS as well as iCloud you now have the ability to share your Pages document with users who do not have Pages on their computers.
To do this log into your iCloud account and open up the Pages document you have stored in your iCloud account.
On the upper right hand side click on the icon that is a document with an arrow pointing up.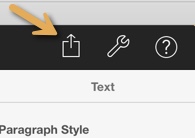 On the drop down click on 'Share Document'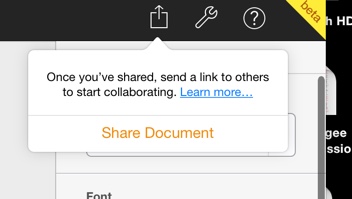 A new window will open up. In this window you will see:
A field that shows the link to your shared document
The option of allowing users to view or edit your document
When you are ready to share your document click 'Send Link'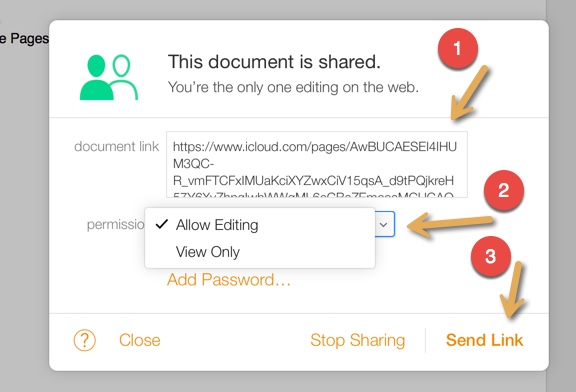 An email window will open up with the link to your shared document.
Enter in the email address of the person(s) you want to share the document with.
(Optional) Enter in a message about your shared document to the person(s) you are sharing it with
Click the 'Send' button.
When your email recipient clicks on the link to your shared document they will need to enter a name to start using it.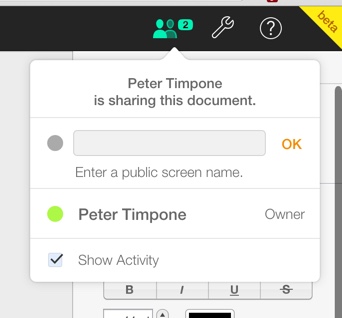 If they want to print your document all they need to do is:
Click on the Tool icon on the top rigth
On the drop down click on 'Print'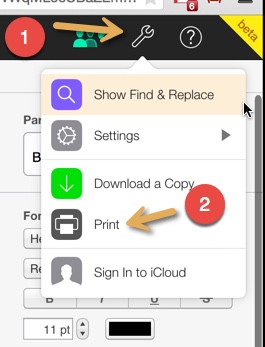 If you have any questions or issues please feel free to contact VCFA IT Department