To export your Apple Pages document to Microsoft Word do the following
Click on File
Export To
Word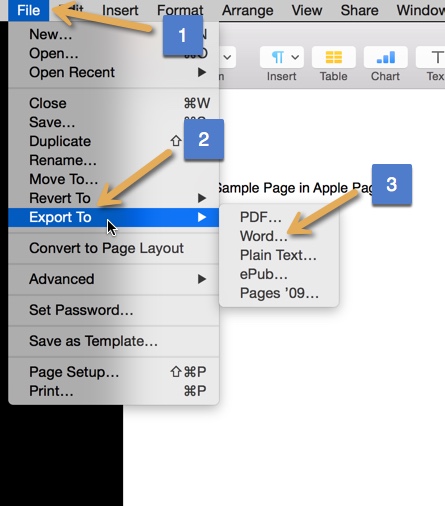 The 'Export Your Document' window will open up. Choose the format you would like to export your Pages document as.

A new window will open up allowing you to change the name of the document (if you want) as well as deciding where to save it. You can choose to accept the default settings.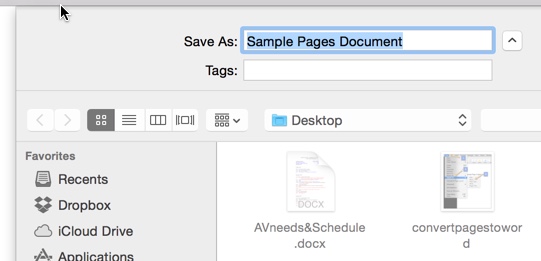 Click the 'Export' button at the bottom of window and your Pages document will be exported as a Microsoft Word document.

Please feel free to contact VCFA IT department if you have any questions or issues.