Open your VCFA email account in your preferred browser.

Find the email you do not want going to spam and put check the checkbox to the left of the email.

On the file bar at the top click More.

Click Filter messages like these.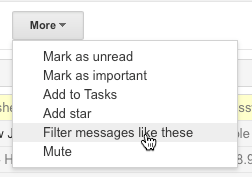 Check to make sure the email address that is landing in the Spam Folder is in the From field at the top. Add additional criteria if you want. When you are done click Create filter with this search on the bottom right.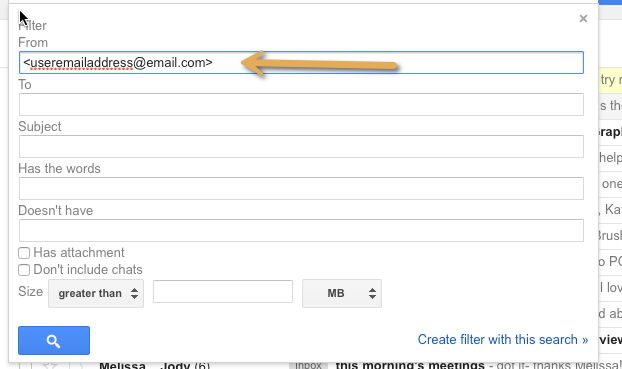 On the next window put a check mark next to Never send it to Spam (1) and then the blue Create filter button (2).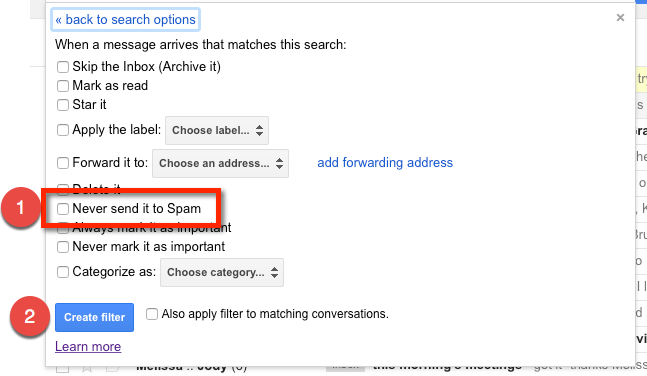 Your messages that where landing in the Spam Folder will now be redirected to your inbox. If you have any issues or questions please feel free to contact VCFA IT Department.