You are viewing an Unlisted article which can only be accessed by people with the direct link.
Double click the report. On the bottom left hand side click the radio button 'Refresh Data' (1). Next click 'Print' (2).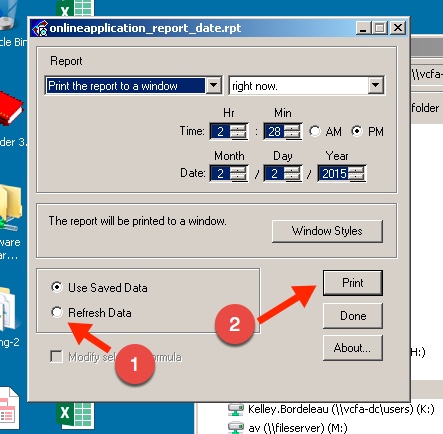 Next enter in the dates you want the report to run for (1) and click the 'OK' button (2)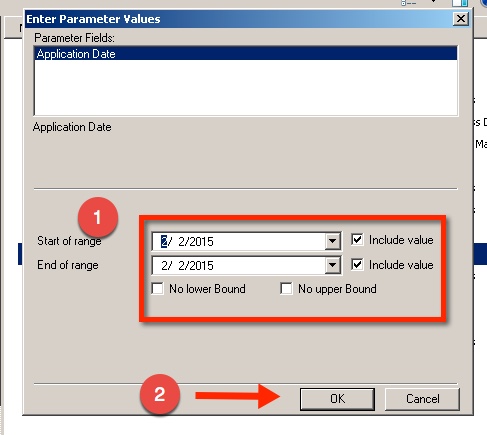 The report will process and open up.