To import contacts to Gmail:
Create a custom CSV file, or export the address book from your other webmail provider or email client as a CSV file.
Sign in to Gmail.
Click Gmail at the top-left corner of your Gmail page, then choose Contacts.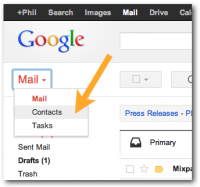 Click the More button above the contacts list and select Import....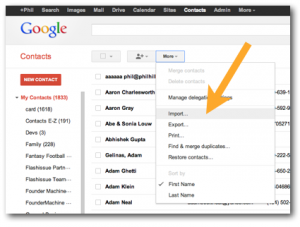 Click the Choose File button.
Select the file you'd like to upload and click the Import button.
When it's done, Gmail will display the number of contacts imported.