Log into PowerCampus
Click on the Admissions Setflow:

After the Setflow opens click on 'Tools' and then 'Setup' on the file bar: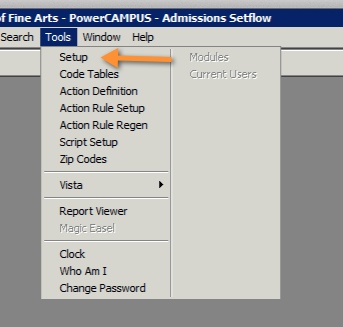 On the Setup Setflow double click on 'Application Form':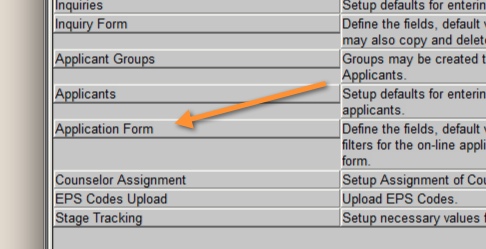 The Application From Setflow will open up. In the middle of the Setflow you will see a drop down box. Click on the arrow and pick the online application you want to update: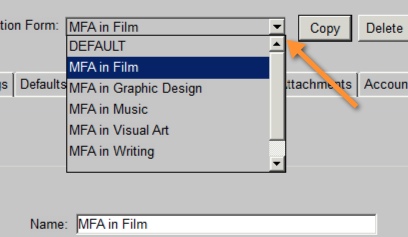 When the application loads click on the 'Data Filters' tab. Under the 'Academic Periods' section you will see a list of terms available to the online application. To make a term active put a check mark in the box next to the term. To deactivate the term uncheck it.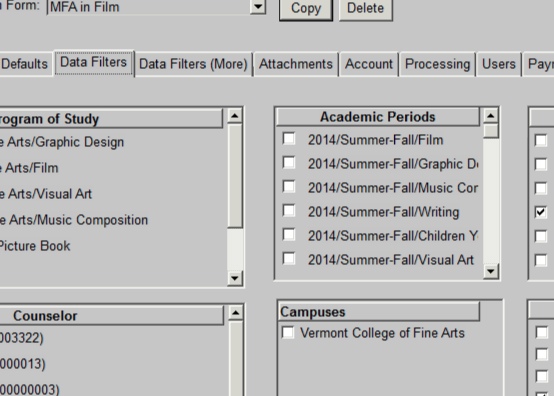 When you are down like the 'Save' button on the upper file bar.