The main focus of the player page is commenting and collaborating.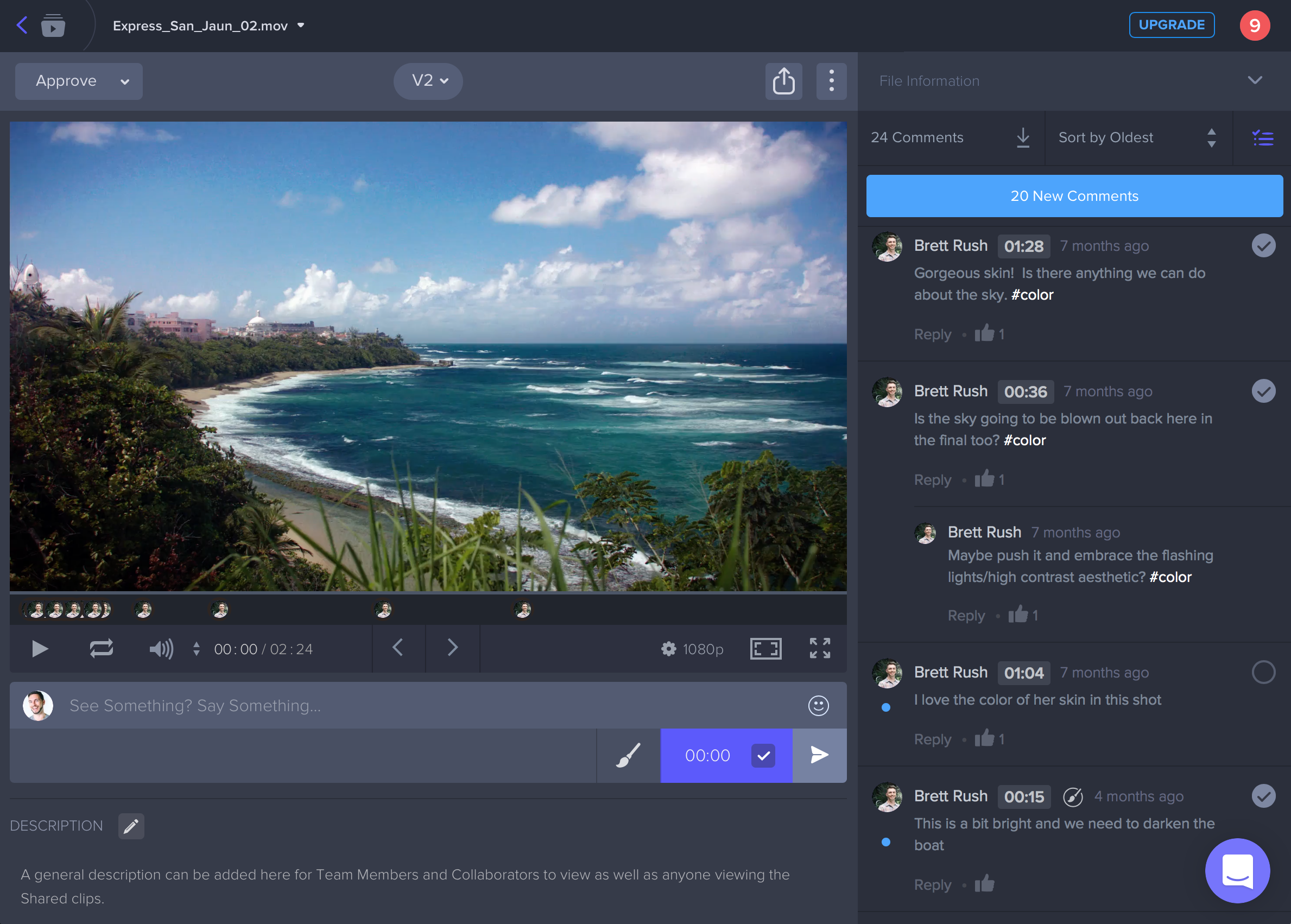 Commenting:
You can start playing the video by pressing the spacebar or clicking the play button. If you start typing a comment, by default the video will pause so you can get your thought out and also timestamp your comment.

Once you're finished you can either press the Submit button or press Enter and the video will automatically resume. You can also submit a comment without being timestamped.
Going deeper with commenting, if you want to further communicate your idea after you have typed in your comment, select the paint brush tool to annotate directly on the video with different shapes and colors. Annotating does not affect the original uploaded file.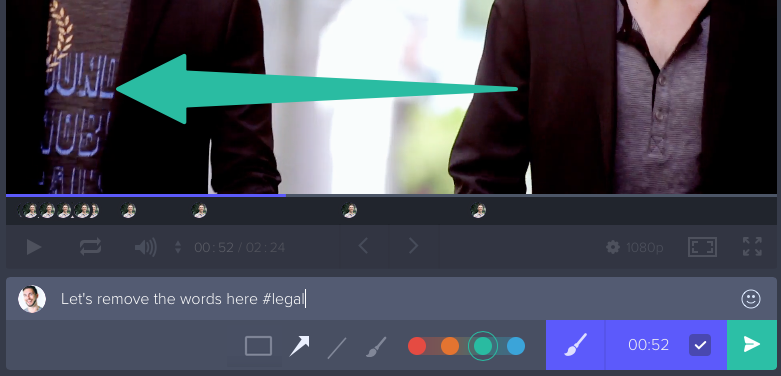 Loop Playback:
Going through short clips? Select Loop to continuously play.

Comments:
Comments can be managed, organized and completed in the comments bar.
Learn more here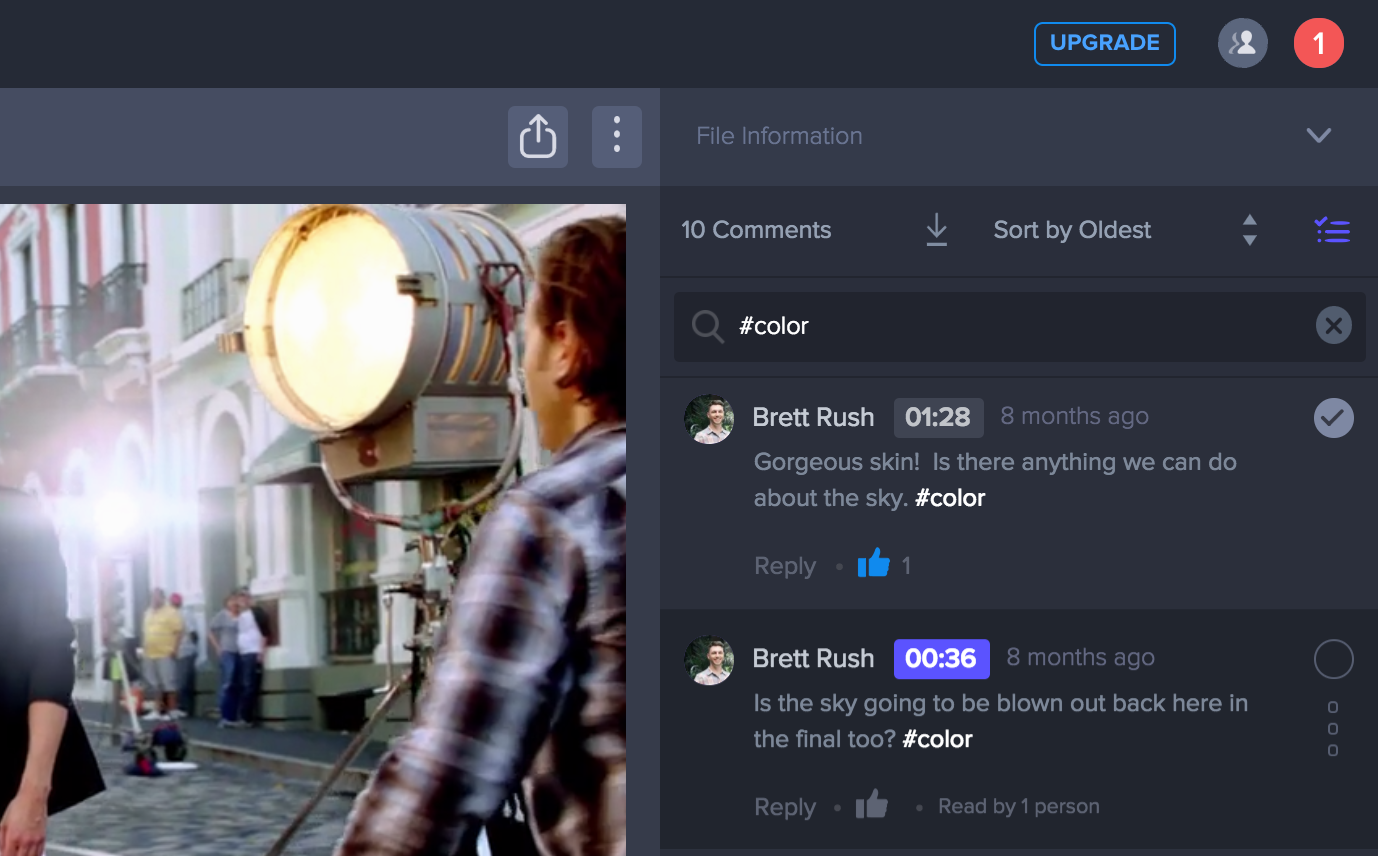 Quick File Access:
Switch files within the same folder by clicking on the file name to quickly jump into the player of another clip. Or, click the back button to go back to the Project page

Approved Buttons:
Choose from Approved, In Progress or Needs Review. Once you select one of these options, you can send a message to specific people on the project. After 20 seconds, the option to send a message will disappear.

Sharing Options:
There are two ways to share clips. Share as a Review gives access to share certain files within a project, allowing for comments without users needing to logging in. Share as a Presentation page is solely for the purpose of presenting clips for viewing and downloading without commenting.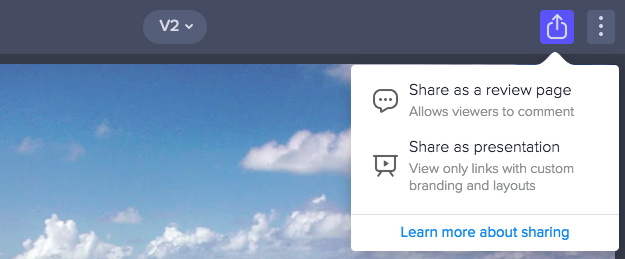 Download Options:
When selecting More Options, download the original clip or a smaller proxy.