You are viewing an Unlisted article which can only be accessed by people with the direct link.
To share a recorded meeting following these steps:
A. Log in to Adobe Connect and click on the session you recorded
B. Do the following to make sure your recorded meeting is shared:

Verify you are in the session you want to share
Click on the Recordings tab
Put a check mark next to the recording you want to share
Click on the Access Type button
C. On the Change Access Type page verify the recording is set to "Public" and click Save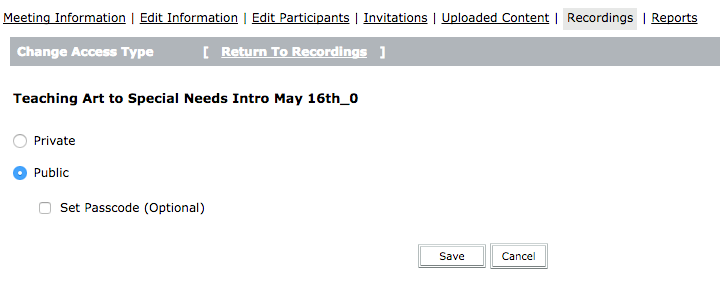 D. When you are back on the Recordings tab click the name of the lecture

E. Under the Recording Information section copy the URL (red box in example) to share the recording.